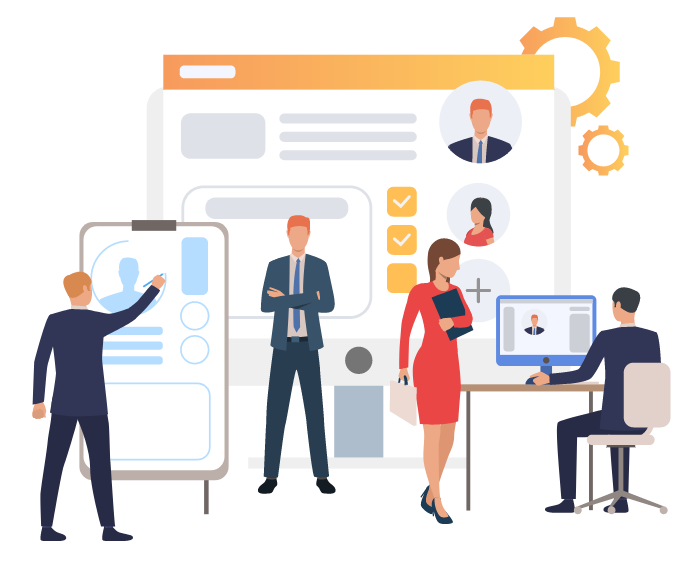 why work with us?
Pivotal Accessibility is compassionate about the work we deliver and channelizes the blueprint integrated with innovation and popular technology in a manner to benefit both the end users and our business partners. We infuse the same energy in our workplace to make every employee feel pivotal to the cause and conceive without a doubt that accommodating accessibility is a way of life.
Building a team takes sharing the vision and work ethic, and respecting the work you are committed to. For us, at Pivotal Accessibility, our desire to render a seamless web experience for everyone irrespective of their disabilities has surpassed our excellence at work; for we genuinely care.
We believe in Hiring Character and Training Skill. If you share our fervor for transfiguring the web to value parity and practice inclusion, don't be a stranger! Join us in our journey and contribute to Digital Inclusion. Make a difference with us today!
Do you think you are a perfect fit?
Prolific
We are driven to scale our impact worldwide.
Industrious
We stop at nothing but perfection.
Versatile
We learn fast and are always at the top of our game.
Originative
We welcome fresh perspectives and are of creative origin.
Technical
We sure keep up with the newfangled technological advancements.
Accountable
We share our responsibilities and take pride in our work.
Logical
We love our brainstorming sessions and are pragmatic in our approach.
ARE YOU READY TO: JOIN OUR TEAM?
Be a part of our accessibility drive and experience an expedition like never before.
Fields marked with an asterisk (*) are required