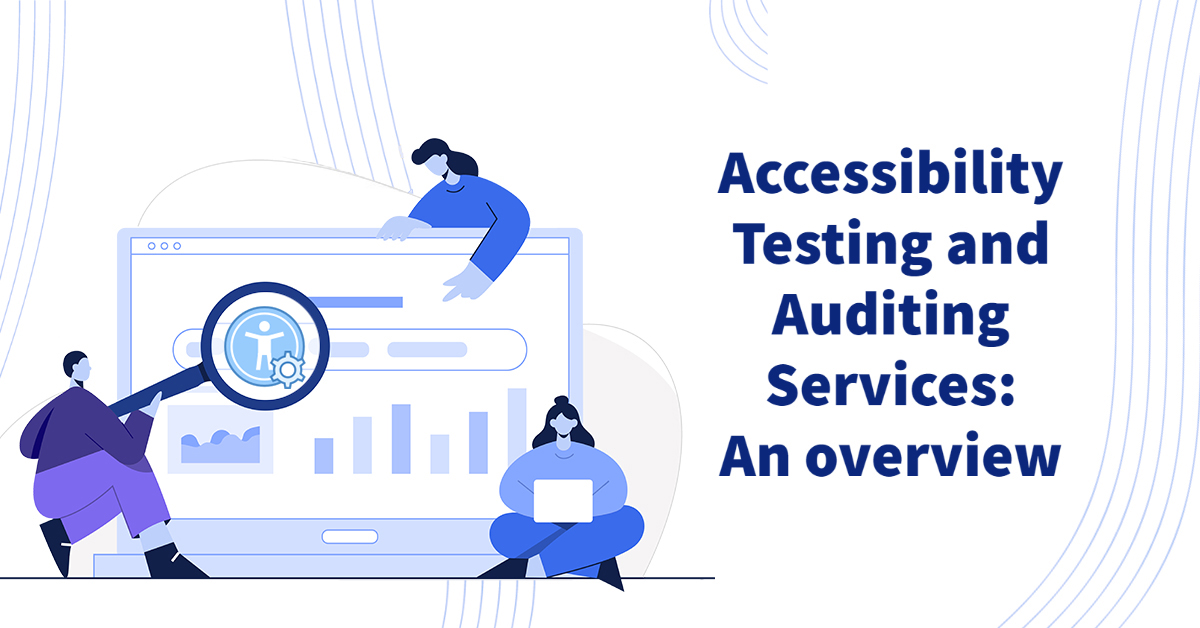 As per World Health Organization (WHO), around 15 percent of the global population is disabled. And with all the essential services going digital, it has become crucial to make websites and mobile apps accessible to differently-abled users.
Accessibility testing ensures technological innovations reach differently-abled people in a user-friendly manner while ensuring the use of special technologies including a screen reader, screen magnification software, speech recognition, and special keyboard, among others. Accessibility testing ensures that digital products are used easily by disabled users having disabilities like visual, physical, auditory, speech, language, cognitive, learning, and neurological disabilities, among others.
What is covered in Auditing services/ types?
Tried and tested accessibility assessment methodologies and automated tools are used to streamline the auditing process against WCAG 2.1 and Section 508. However, automated tools are only able to detect about 25 percent of web accessibility errors. Hence, a thorough manual inspection is required to evaluate the accessibility of the website.
Identify and prioritize the areas of websites for an accessibility audit
Select website pages that represent the type of technologies, content, and interactions present across the website
Validate compliance through human checks and testing through tools that differently-abled users would use including JAWS and ZoomText among others
Review the website after accessibility changes are implemented as per Section 508 or WCAG 2.1 guidelines
Types of Accessibility Remediation
Staged Remediation – Ensuring the website is accessible as per the prioritization schedule.
Single Remediation – Accessibility testing, deployment, and monitoring of the website in one go.
Discontinue Entire Website Or In Parts – Discontinuing all or some pages of the website to fix accessibility issues.
Why Accessibility Testing is Important for Your Brand?
Businesses are now expected to be more empathetic and responsive towards customer needs. Hence, it becomes a moral responsibility of businesses to cater to the needs of differently-abled users. On top of that, it also makes a good business case to make digital products and services accessible for a wider audience who are untapped at present.
Also, when you develop a product considering accessibility best practices, software developers write better quality code to avoid errors and stay compatible with accessibility standards. Lesser code bugs lead to a better user interface and faster load time that eventually helps in delivering a more enhanced customer experience to users. Accessible websites are also more likely to rank organically on Google search pages. Hence, helping you with better SEO.
In Summary
Businesses across the globe are facing accessibility challenges in the form of mediocre user experience and brand-breaking lawsuits. Non-compliance to ADA has led many businesses into expensive legal soups. You can avoid all of that with robust accessibility testing services.
We offer end-to-end accessibility testing services to help businesses become flawlessly accessible on websites and mobile applications. We leverage both, automation tools and accessibility experts to offer seamless and fool-proof accessibility solutions for businesses.
Being an independent accessibility vendor, our accessibility testing solutions are absolutely unbiased and genuine. Talk to our experts to explore how we can make your website accessible cost-efficiently.