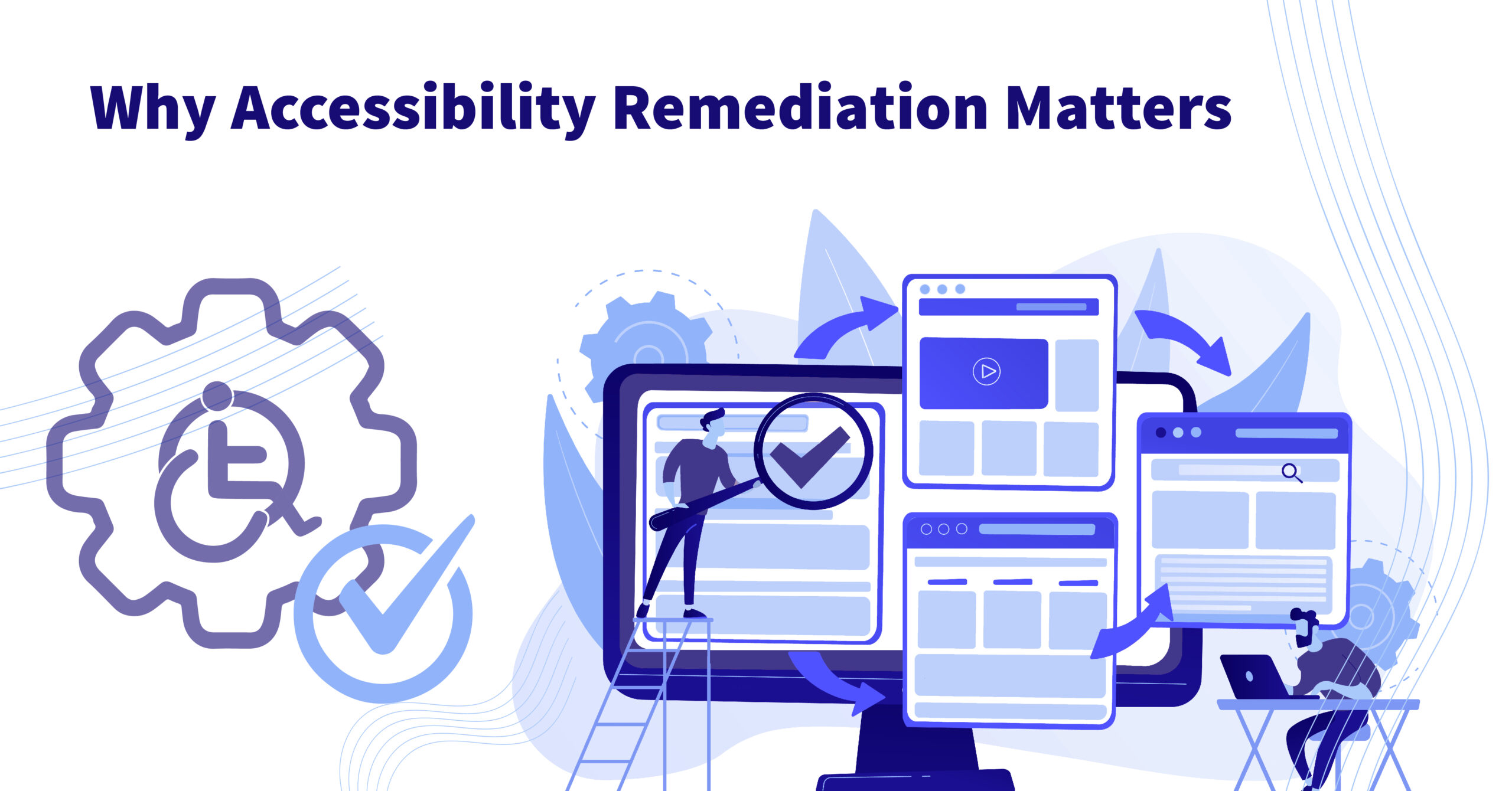 Accessibility remediation is essential to make all digital assets including websites, documents, and applications compliant with current accessibility standards such as WCAG(Web Content Accessibility Guidelines) 2.1, Section 508, and ADA(Americans with Disabilities Act). The end goal of the process is to offer an accessible app to differently-abled users across platforms and devices.

Accessibility remediation efforts start with an accessibility audit. Evaluation and testing of websites, apps, and documents are done.
Best Approach & Tips for Web Accessibility Remediation?
Staged Remediation
Staged remediation includes making the website accessible as per the prioritization schedule. It includes multiple small deployments instead of end-to-end sitewide remediation and deployment. It is leveraged to launch remediation changes rapidly to make the site accessible more quickly. The benefits of early, staged deployments outweigh the increased remediation time.
Single Remediation
Single remediation includes test, deployment, and monitoring in a single effort. It is normally done for complex applications that can't have a partial release or businesses that want to remediate their app well in advance. It is also an option for companies with budget constraints as it is more affordable.
Discontinue Site All or In Part
It involves discontinuing all or some parts of the faulty website to avoid litigation. The remediation process involves the review of each and every section of the website and calculates the impact on business revenue, reputation, and marketing. This accessibility remediation is leveraged for businesses with physical footprints or the website is not being a major source of revenue.
Summary
In today's digital world, accessibility remediation is not just required to meet legal compliance; it can also help you explore additional revenue streams and improve your bottom line. Talk to experts at Pivotal Accessibility to explore more possibilities for your business. Our years of expertise and strategic approach make us one of the preferred partners for accessibility remediation services.