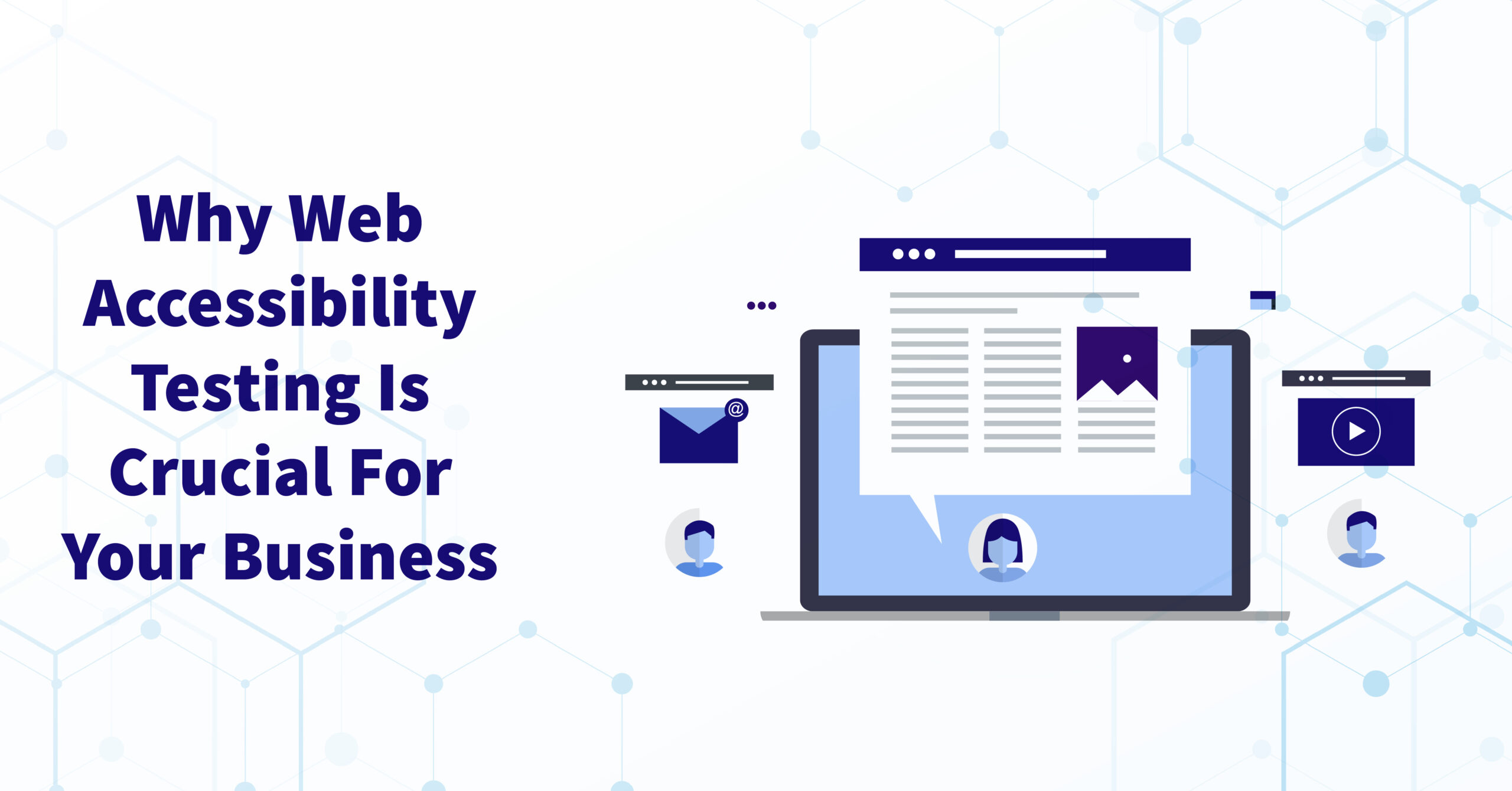 In today's connected world, disability shouldn't be the reason to deny internet access to differently-abled people. Enabling web accessibility is more than just meeting compliance of the land. Easy access to websites can help businesses increase customer satisfaction and explore new revenue streams among multiple other benefits. However, to achieve an accessible website, businesses need a fool-proof accessibility testing service right from the development stage.
Let us check out the benefits.
1. Meet Legal Compliance and Eliminate Discrimination
The Internet has become essential for everyone to gain access to the daily needs of life. Businesses across the globe including in the USA(United States of America) need to ensure WCAG(Web Content Accessibility Guidelines) and Section 508 compliance testing. To avoid expensive ADA(Americans with Disabilities Act) web accessibility lawsuits, businesses need to make their websites easily accessible to differently-abled users. On top of that, it is the right thing to do to have an inclusive community.
2. Reach Wider Audience and Increase Revenue
As per World Bank, 15 percent of the global population are differently-abled. This is a huge opportunity for businesses to generate more revenue. According to a survey by Click-Away Pound, online businesses lost more than $15.5 billion in 2016 due to inaccessible eCommerce websites.
Differently-abled Americans alone have a disposable income of over $490 billion. Hence, investing in web accessibility testing makes a great business case. Including accessible features like transcripts, smartphone compatibility, and closed captions can attract more differently-abled users to the website.
3. Flawless Usability
Web accessibility is the sub-domain of usability. In a bid to make websites accessible for differently-abled people, the website becomes more user-friendly as it is developed in a more organized manner. With navigational elements placed in a set hierarchy along with web accessibility, best practices like accurate alt text for images and objects.
The inclusion of glossaries with definitions of technical terms, acronyms, and rare words helps differently-abled users with cognitive challenges and language unfamiliarity to access the website easily.
4. Better Quality Code
Designers and developers need to write better quality code to develop an accessible website. Accessibility testing tools available in the market can instantly catch code errors which could lead to usability and accessibility issues.
Clean code eliminates unnecessary bugs, enables faster load time, and facilitates a better user experience. It also helps in achieving better SEO rankings on search engines including Google.
5. Positive Feedback
An accessible website is a delight for differently-abled people who are more reliant on eCommerce for their regular needs. People are bound to be more vocal about businesses that take a stand for things that matter including web accessibility. Positive word of mouth from actual differently-abled users can help businesses develop an empathetic and reliable brand while increasing their bottom line organically.
In Summary
While web accessibility benefits differently-abled users, it is also a boon for businesses to increase user engagement, generate sales, and earn positive word of mouth organically. Pivotal Accessibility offers end-to-end accessibility testing and detailed reports with actionable insights to make the website flawlessly accessible. We follow the best practices to ensure web application is accessible to differently-abled users having visual & hearing impairments, cognitive disabilities, motor impairments, and more.
Get in touch with our experts to know how we can help you.