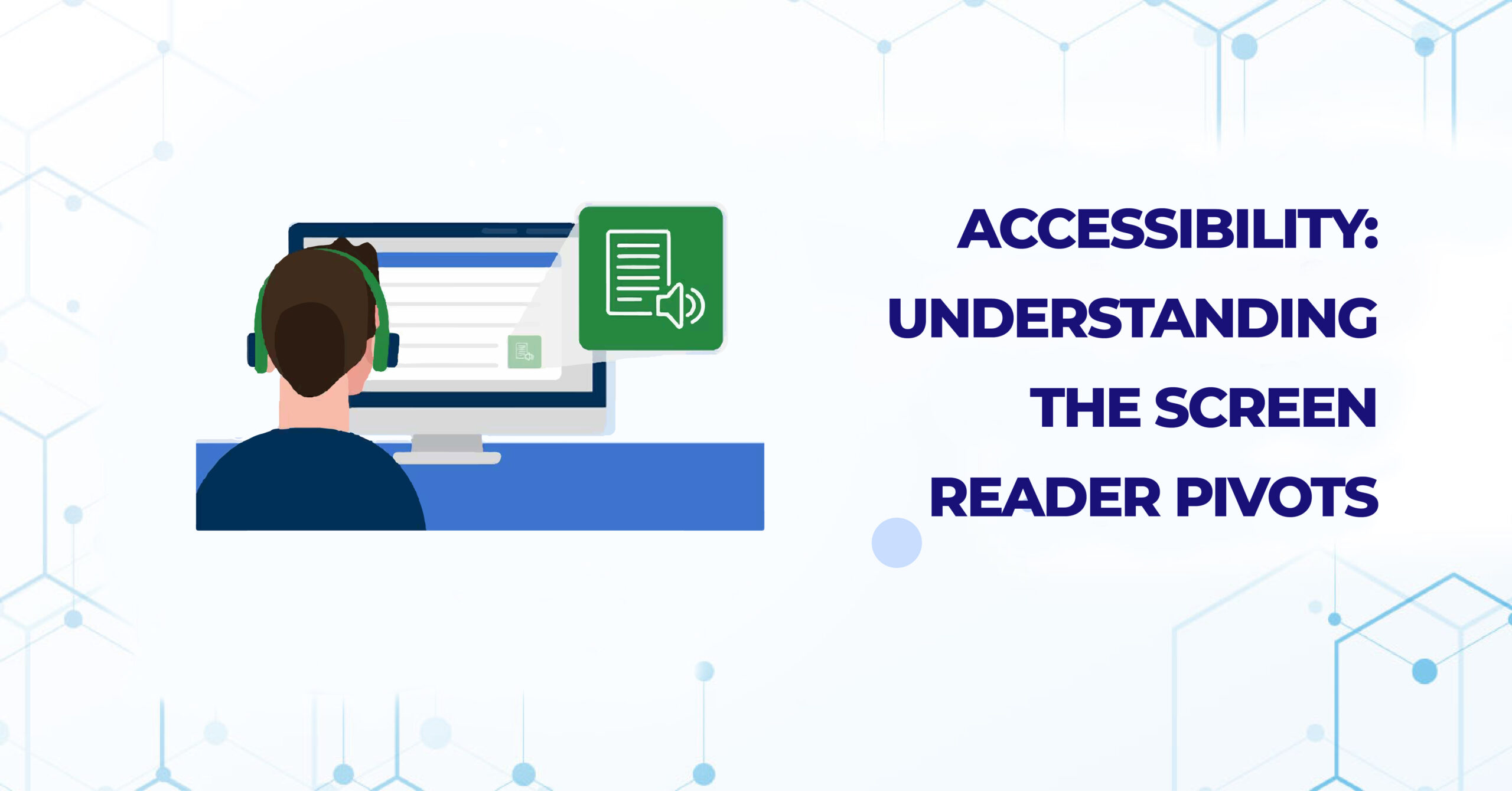 A screen reader is an assistive technology that uses a Text-To-Speech (TTS) engine to translate on-screen information into speech, which can be heard through a sound output enabling accessibility to individuals with visual impairments or learning disabilities and the elderly.
A TTS is a hardware device that plugs into the computer or a software application that comes bundled with the screen reader.
A screen reader typically starts at the top of a webpage or document and reads any text including alt text for images and the link text for the URLs.
Screen readers are currently available across all the popular operating systems, viz Linux, Windows, Macintosh, iOS, and Android. Comprising different command structures, each screen reader supports a variety of speech synthesizers.
While there are a number of screen reading tools around, let us dive into some popular ones across the most used platforms.
NVDA (NonVisual Desktop Access) is a free and open-source screen reader developed by NV Access in collaboration with a global community of contributors which supports Microsoft Windows. Using the eSpeak speech synthesizer and SAPI 4 (Server Application Programming Interface) and SAPI 5 synthesizers, this tool reads the cursor hovers. Firefox is the preferred web browser to pair with NVDA along with direct support from a USB stick, making it portable and popular among students & learners.
JAWS (Job Access with Speech) is a (Paid) screen reader that provides speech and braille output supporting popular applications while it is mostly paired with Google Chrome. It features two multi-lingual synthesizers: Eloquence and Vocalizer Expressive; built-in free DAISY (Digital Accessible Information System) and Player supporting touch screens and gestures.
Becoming a part of the Android Accessibility Suite since 2017; TalkBack is the screen reader included on Android devices, perhaps making it most popular among mobile devices. TalkBack provides eyes-free control to the device using its spoken words, vibration, and different audible feedback enabling the user to access the screen, letting the user interact better with their device.
VoiceOver is an industry‑leading screen reader currently bundled with Macintosh and iOS devices. It can describe objects, people, text, and graphs in more significant detail. It features Auditory descriptions for elements allowing screen navigation using simple gestures on a touchscreen, trackpad, or a Bluetooth keyboard. Content such as websites is faster to browse with unique rotor gestures that function as a dial on touchscreens and trackpads.
In a follow-up to 8 previous surveys that were conducted between January 2009 and September 2019, the WebAIM surveyed the preferences of screen reader users in May – June 2021 and received 1568 valid responses.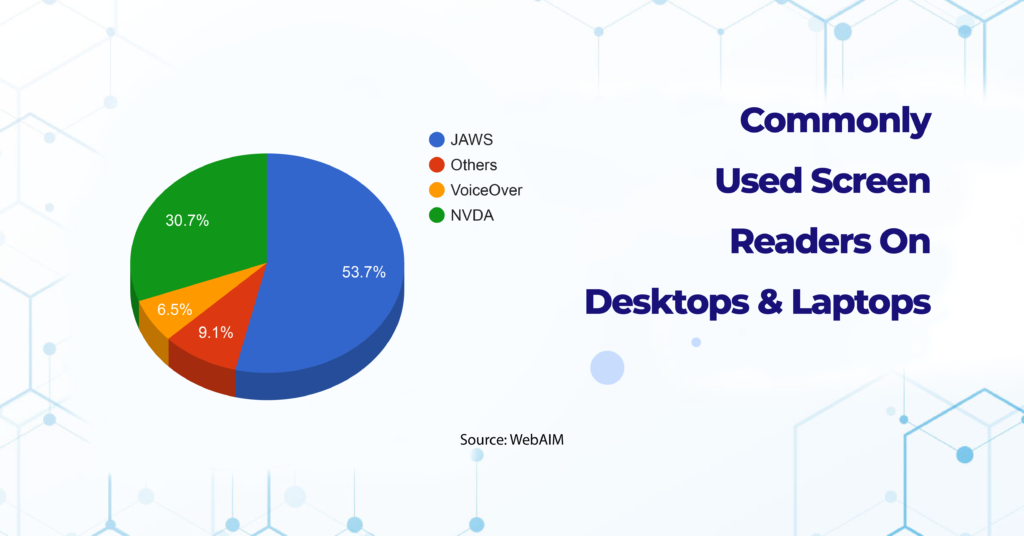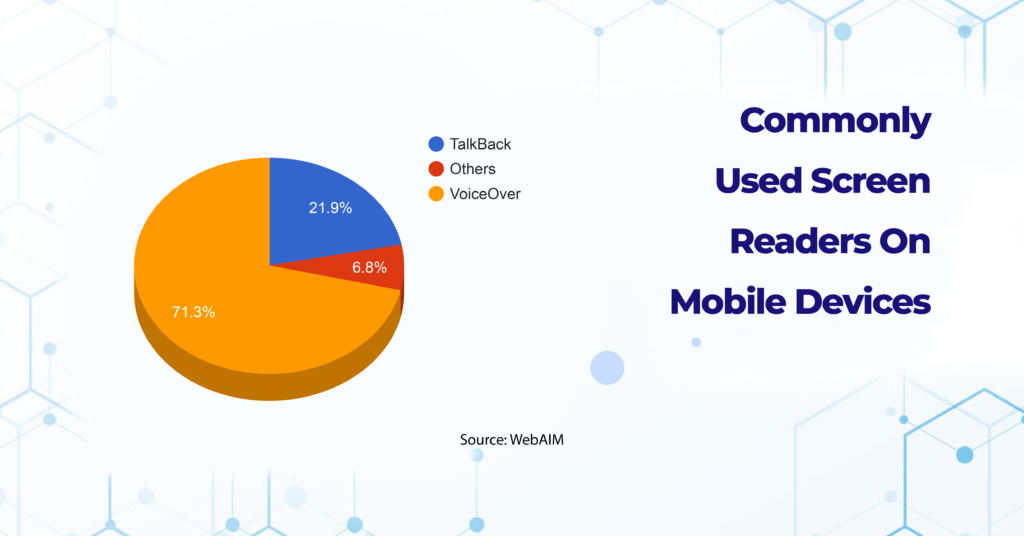 While different screen readers use a variety of mechanisms; some standards for the content must be checked to make the screen reader(s) work optimally.
At Pivotal Accessibility, we are committed to fulfilling our goals toward better accessibility standards. Our audits and remediations have proven effective in interacting with the content using screen readers & other assistive technology tools.