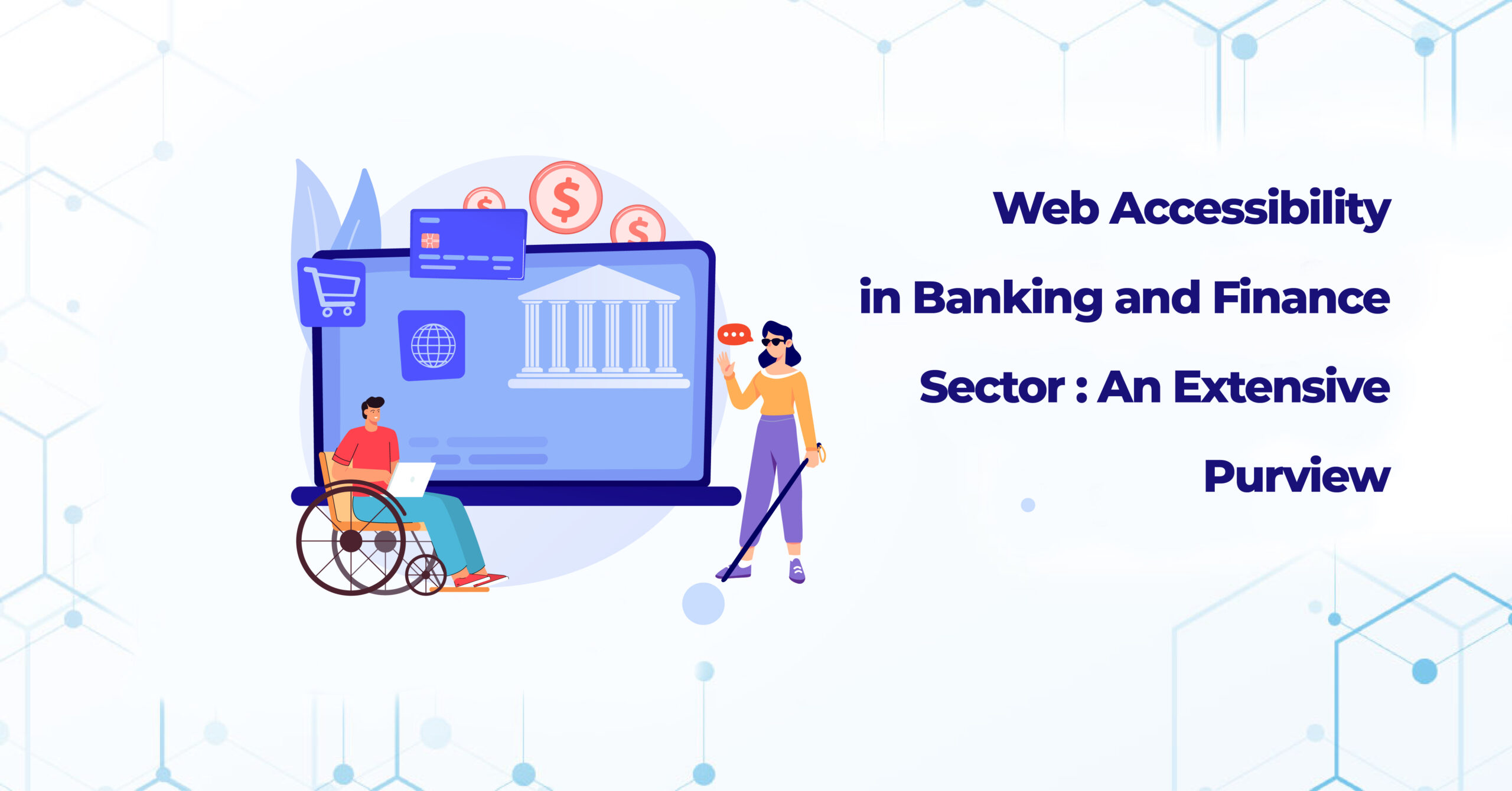 Inception of Accessibility
The global banking and financial sector is becoming more digitalized, and the need for ensuring accessibility in their digital products has amplified.
Web accessibility has become an important aspect of online banking and financial services in the yesteryears. Be it paying bills or buying a sandwich, we need banking at the ease of our fingertips.
Currently, 2.5 billion users globally prefer online banking over visiting a brick-and-mortar establishment. According to a recent survey, half of the world's population will go entirely digital by 2026.
A recent report by eMarketer indicated the rise in digital banking users and penetration for the US alone.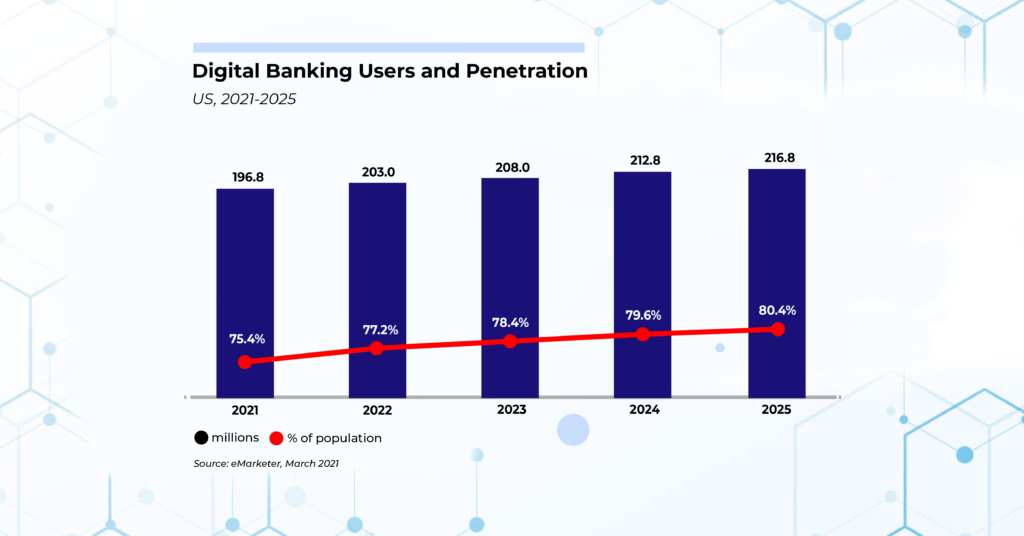 Banking is all about trust and the deliverance of value to its customers. A banking institution comprises customers from businesses to personal clientele. The new paragon of banking is henpecked by online services such as checking balance, tracking transactions, transferring funds, online deposits & withdrawals, e-bill payments, etc.
The leading banks and financial firms are acing their digital game and making blue-chip advancements in their digital transformation strategies, especially during and post-pandemic. And this generates the need for cementing accessible technology in every present and future app and website, providing ease of access to any service the user demands. With this thought, all major industries are constantly propelling toward a diversity, equity, and inclusion (DEI) approach to make markworthy progress on the corporate ladder.
Infringement of Laws in Banking and Finance
An accessible website isn't limited to the disabled but is conducive to everyone and increases web traffic.
Importantly, banking systems and other fintech need to be aligned with digital accessibility for easy access to client-end services while avoiding potential lawsuits. Therefore, banking websites, apps, forms, and PDFs must be ADA and Section 508 compliant. Under the ADA's Title III, banks and credit unions must give equal treatment to all customers, with and without disabilities. Formerly, the laws primarily focused on physical accessibility and accommodations, but by the end of 2018 when W3C published WCAG 2.1, the criteria for digital content accessibility had been updated while targeting mobile apps to ensure accessibility for all.
Combining the user interface with accessibility guidelines ensures seamless navigation throughout the website and applications, making funds management a walk in the park. For financial institutions looking to strengthen their digital accessibility on their existing websites, the website should be compatible with screen readers, screen magnifiers, and other assistive technologies while maintaining security protocols.
With the growing dependency on digital platforms, the number of legal lawsuits is on the rise.
An extensive report by Seyfarth ADA Title III News & Insights Blog demonstrates a 14% hike in accessibility lawsuits in the year 2021.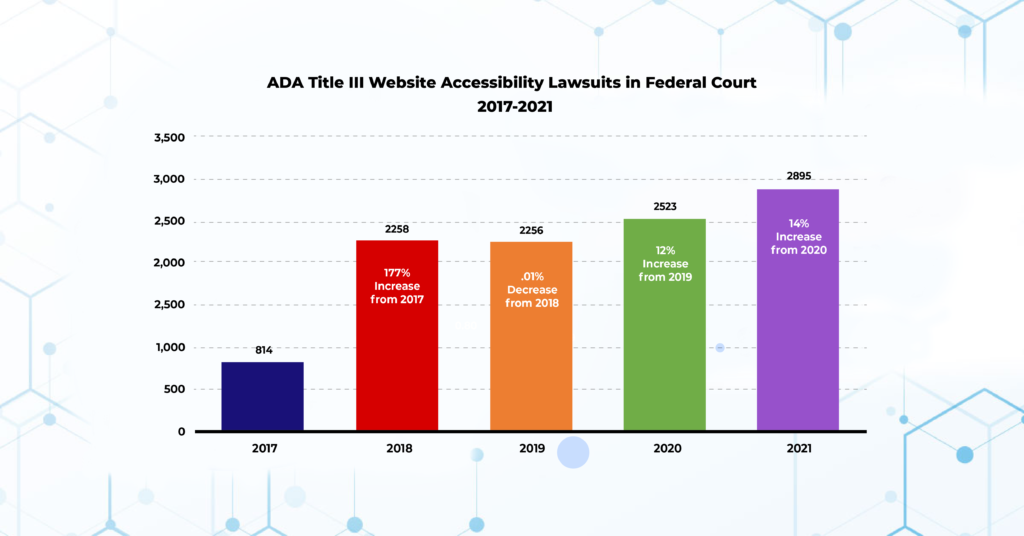 BizDev in the course of fast-shifting trends
Roughly one billion people experience some sort of disability. This is a substantial population that is a potential customer to all major businesses running online, banking being no different.
Not only are accessible digital platforms ethically right, but they provide better business exposure and bring value to the brand.
If your digital content is non-inclusive, you will likely lose your valued customers to some enterprise that is going to great lengths and adapting to the fast-changing world.
How Inclusivity is Pivotal to accessible banking
Our team at Pivotal Accessibility firmly believes that it is quintessential for people all over to have uncharted access to their banking data and finances.
We have successfully rendered our services, notably during the pandemic, where going digital was the only option and helped businesses bloom as well as duck accessibility litigation. According to a report by UsableNet, ADA lawsuits exceeded 4000 alone in 2021.
We recommend a shift-left approach as the modus operandi when web designers and content creators can incorporate accessibility into their premise to be inclusive, business-friendly, and law-abiding. Since web designers and content creators cannot be fully aware of the WCAG, this is where we fill in the crack and extend our cost-effective services.
To learn more about how to create an accessible banking experience for your patrons, get in touch with our seasoned experts today.